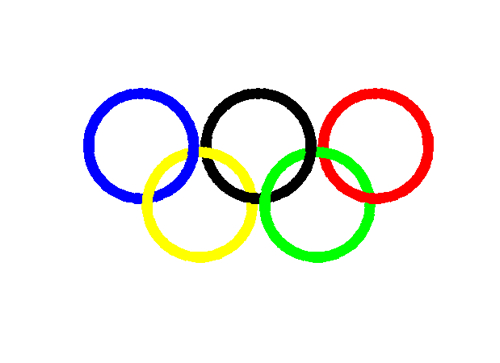 I love the Olympics. I mean, really love them. This was instilled in me by my parents as we would watch them, my first memory of watching them being the 1984 Olympics in LA. When it was announced that the Winter Olympics were coming to Salt Lake, I had friends call to congratulate me as it meant that I could actually go. When the individual tickets for Salt Lake went for sale, I sat on the phone hitting redial over and over to get a ticket, which I ended up getting to ski jumping. Now this is where the story gets a little sad. I flew down to Salt Lake from Washington State, only to have ski jumping be rescheduled due to weather. Unfortunately for me, it was rescheduled for AFTER I flew back, so I never got to see it. The bright note was that my sister and some friends and I sat outside the Opening Ceremony in a kind of obscure place and got to see the parade of nations, so that was cool. But yes, my quest to see the Olympics continues.
With that in mind, I am very excited for Friday when the Olympics start. In honor of that, here are some of my favorite Olympic moments from both the Winter and Summer Olympics. (Last night they did a top 30 best Olympics moments on NBC, which I DVR'd but have yet to watch. I'm sure that I am missing some but these are the top 5 off of the top of my head.)
5. Greg Louganis hitting his head on the diving board--and still winning the gold.
I don't get as into watching diving anymore. But back when he was competing, I would watch. And this was amazing.
4. Dan Jansen finally winning the Gold Medal
After his sister dying and all the mistakes and then him finally winning in the race that wasn't his best--it was fabulous. I'm still think it's sad that he and his wife ended up getting divorced.
3. Figure Skating
I love watching figure skating. In fact, if I had to choose only one event to be able to watch, this would be it. I watch all of it. I could have picked any number of years to show....if I could have found a cool picture of Oksana Baiul doing that cool spin, I would have put that one. In the end, I'm putting the most recent. I loved that Evan Lysacek one, and that Joanne Rochette, the French-Canadian skater whose mom died before she skated, got the bronze. When Scott Hamilton is crying while commentating, you know it's a good Olympic moment.
2. Michael Phelps
I had three favorite Phelps races from last Olympics. The relay where Jason Lezak came from behind to win, the one where Phelps beat the guy by a fingertip, and the last race to win his 8th. I was at a party with some friends, and we actually left the party to be able to watch Phelps race that last one.
1. The Kerri Strug vault
I worked as a cashier at Shopko at the time, so I missed this happening live because I was at work, but my family had recorded it for me. So when I got home we put in the VHS tape and watched the whole event culminating in that vault. And then watched it again a few other times. I still get excited when they show it.